India China clashes broke out near the Eastern Ladakh near the Pangong Lake. The incident took place near the Line of Actual Control on the intervening night of August 29 and August 30. The high-level commander talks were held at Chusul on Monday to defuse the tension.
India China tension has been simmering for over 100 days. Indian armed forces were on high alert after the Galwan Valley. The Chinese troop tried to forcibly enter and change the status quo.
The Indian Government confirmed that aggressive military movements were carried out by China. Indian Army however repelled the effort made by PLA.
China has always followed the same technique. They talk about a peaceful resolution of conflict to divert the government and push the military movement to land grab. Chinese Communist Party has its expansion ideology and trouble all the neighbors.
However, the difference is that Chinese intentions are clear than ever for Indian military and political establishments. The experts believe that India knows very well that China is out to land grab and the military is on high alert. The Army General of India even indicated that the military option is not out of the table.
This is a new low for India China relations. China has ensured that the bilateral relationship between the two Asian giants is never going to be the same again, at least with CCP at the helm.
The Ministry of Defense has issued a press release about the incident. The ministry said that China attempted to unilaterally change the status quo. It says that India is committed to maintaining integral integrity, and wants peace in the region.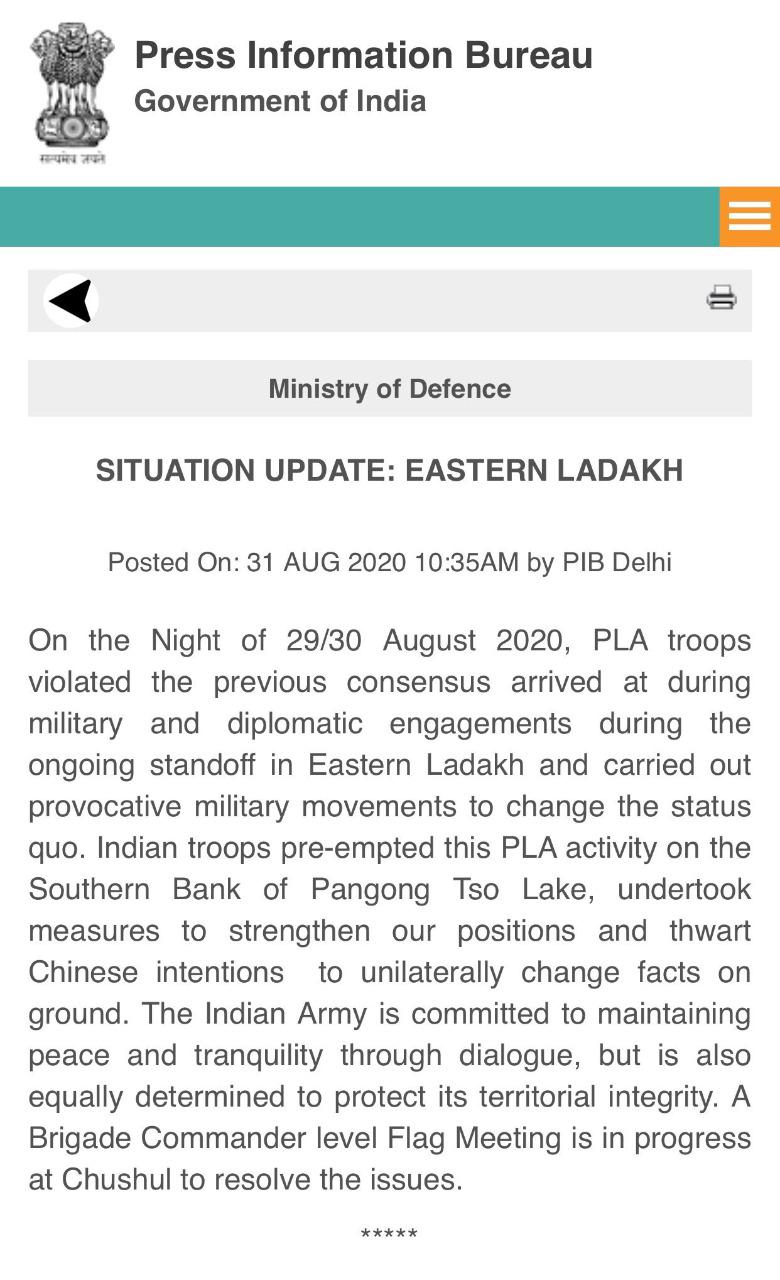 More details awaited